Далее:
Vocabulary: Parts of the
Вверх:
Учебное пособие
Назад:
Part A Intensive listening
Now do this warming-up exercise from Crystal Collins's book:
A simple warming-up routine
Jog gently, on the spot, for 15 seconds. Lift your feet at least 10 sm.
Now stand with your feet apart. Rest your hands on your hips. Gently bend to the left, then to the right. Move gently. Avoid short, sharp movements. Do this for 30 seconds.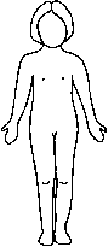 ---
Далее:
Vocabulary: Parts of the
Вверх:
Учебное пособие
Назад:
Part A Intensive listening
ЯГПУ, Центр информационных технологий обучения
05.12.2007